Why these free workshops?
Sociocracy trainers Jerry Koch-Gonzalez and Ted Rau are based in North Amherst MA. Yet, their work brings them all over the world.
They miss teaching on their home turf, and are happy to be spending more local time this fall, contributing to building more just organizations in the happy valley right here.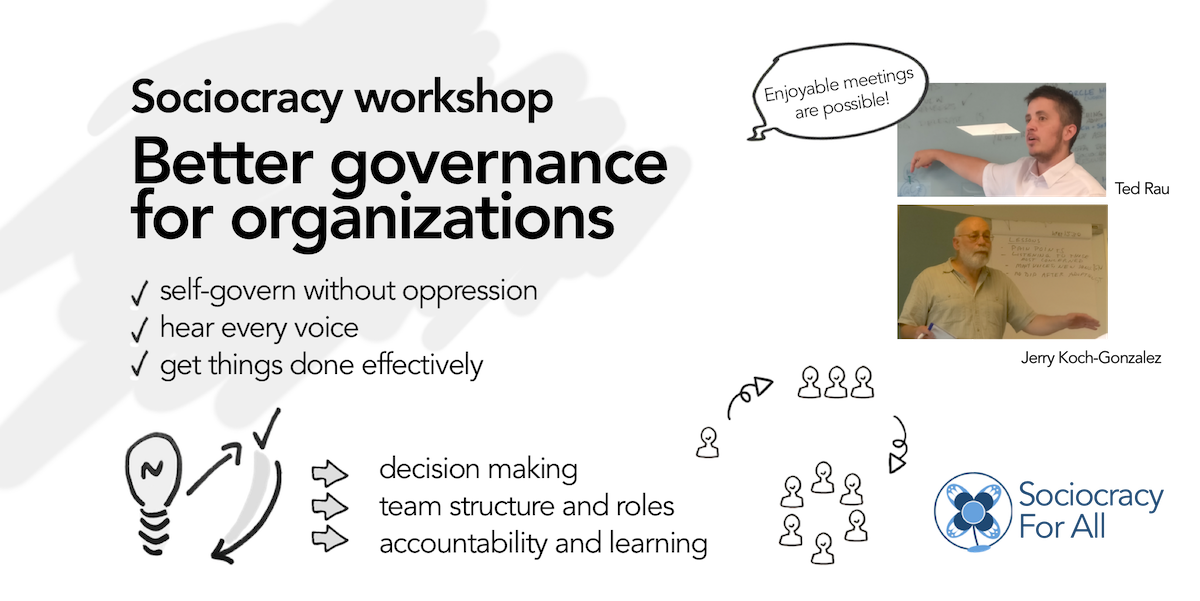 What is sociocracy?
Watch this 4min video - it was filmed in Amherst with students and friend actors. Since then, it has gotten more than 34,000 views from more than 120 countries.