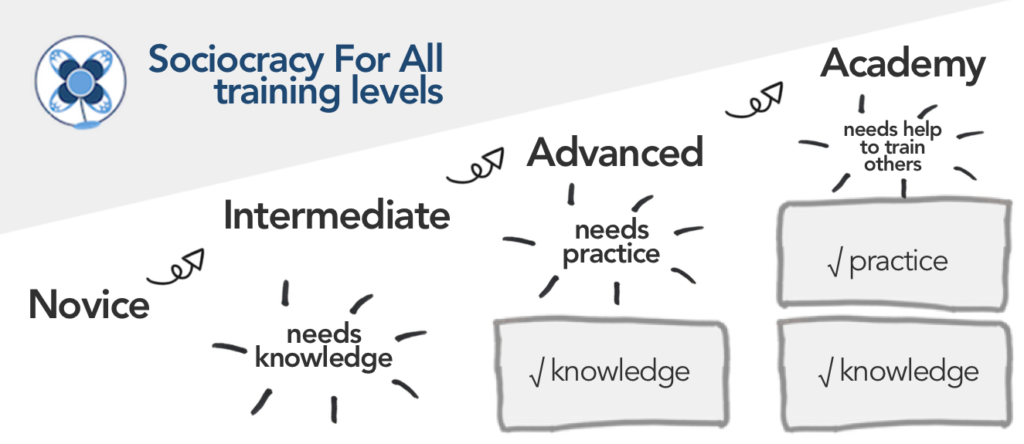 Introductions - for novices
If you have a vague idea what sociocracy is and are curious to find out.
Level 2 modules (intermediate)
Understanding and some practicing of each part of sociocracy.
Note: each module can be taken separately. We highly recommend doing them all!
Practice and implementation (Advanced)
Making sociocracy a solid practice.
Note that SoLT training times are coordinated with level 2 classes so participants can do together, partially overlapping, to get training and practice within the same season.
Training of trainers
From practitioner to trainer.
One-year program to become trainers/consultants of sociocracy